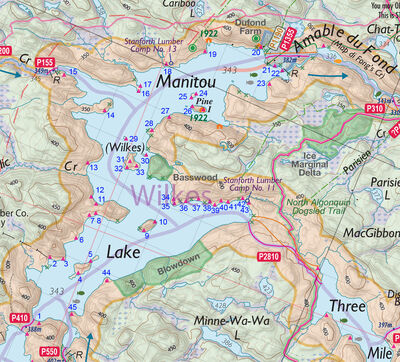 Manitou Lake is a large lake located in the Northwest area of the park.
Accessible from:
[
]
North Tea Lake in the southwest
Fassett Creek in the northwest
Amable du Fond River in the northeast
Three Mile Lake in the southeast
Campsites
[
]
#5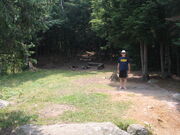 Campsite #5 (lat: 45.993381, long: -78.998229) is located on an isthmus on an island so you have both a south east ands northwest view. The site has an open grassy area that is perfect for suntanning. Access off the shallow water on the south side is easy.
#8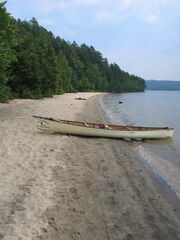 Campsite #8 (lat: 46.003231, long:-79.001891) has a spectacular 200m long sandy beach with a southern exposure. Bring your beach chair!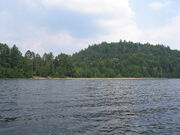 #44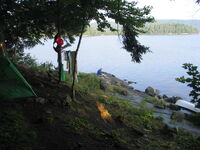 Campsite #44 (lat: 45.991551, long:-78.992080) has a large gently sloping rock that makes it perfect for northerly star watching.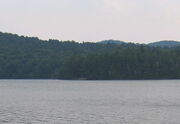 Points of Interest
[
]

just off the portage from North Tea Lake to Manitou Lake: These falls/rapids are located just off the beginning of the portage from North Tea Lake to Manitou Lake. The flat rocks make for easy walking through the water in August.